---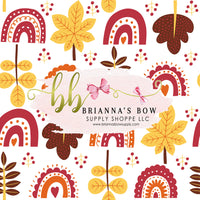 Print on demand Thanksgiving files. 
Turn around time for any print on demand files is 3-5 business days.
* Select scaling.
Note: Scaling recommendation for bows is 3x3 or 4X4. Scaling recommendation for clothes is 5x5 or 6x6. 

Disclaimer: Because of the nature of this fabric, the cuts might have about 1 inch discrepancy. The fabric sold are pre-cut into half to a full yard. If you order more than a yard, then that means you will get them in 1 yard increments unless you requested continuous yards. 

Bullet and liverpool fabric uses: bows, bummies and other clothing projects.

Fabric Content: 95% polyester, 5% spandex

Width: 58-65inches
Weight: 215GSM
DBP fabric uses: top knots, headbands, bummies, skirts, dresses and other clothing projects
Fabric Content: 92% polyester, 8% spandex

Width: 58-65inches
Weight : 210GSM
Rib knit uses: top knots, headbands, bummies, cardigans, dresses and other clothing projects
Fabric Content: 89% polyester, 11% spandex

Width: 58-65inches
Weight : 220GSM
Super techno uses: bows, head wraps, wetsuits
Fabric Content: 95% polyester, 5% spandex

Width: 58-65inches
Weight : 280GSM
Swim fabric uses: swimwear, leggings, activewear
 Fabric Content: 80% polyester, 20% spandex
Width: 58-65inches
Weight : 180GSM